What We Do
Whether it's minimizing losses from theft or spoilage, creating new efficiencies, or optimizing the value of goods, AKUA IoT technology and services empower customers with the real time intelligence needed to protect their valuable cargo, streamline operations, and increase their bottom line. With our headquarters in the United States, and partners and customers around the world, AKUA and its experienced team of engineers, logistics experts, and security professionals is leading the transformation of the global supply chain through disruptive IoT innovation.
Our Security Heritage
While many legacy technology and service providers in the shipping and logistics markets are working to adapt and retrofit their offerings to rapidly evolving cyber security threats, AKUA customers enjoy the confidence that comes from knowing that cyber security has always been a strength of its products and was a top priority from the very start of the company.
AKUA was originally developed by CyberPoint International, a leading cyber security firm, and in 2016, was selected by the Department of Homeland Security (DHS) Borders and Maritime Security Division (BMD) to participate in the Container Security Device Technology Demonstration for the US/EU Global Supply Chain Pilot Project. AKUA was among only 20 commercial solutions initially assessed and 8 evaluated at Sandia National Laboratories to determine whether commercially available conveyance security solutions could be utilized with a common data management system. Each solution was evaluated for data accuracy, data integrity, data security, and operational performance.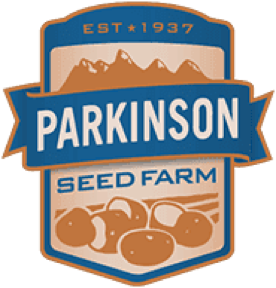 AKUA successfully demonstrated how IoT devices can be utilized to improve the logistics efficiency and monitor the environmental conditions of our potato seed export shipments. We will be able to analyze the data in real time to be able to make real time logistics decisions prior to shipments arriving at its destinations.
Dirk Parkinson
Parkinson Seed Farm Owner